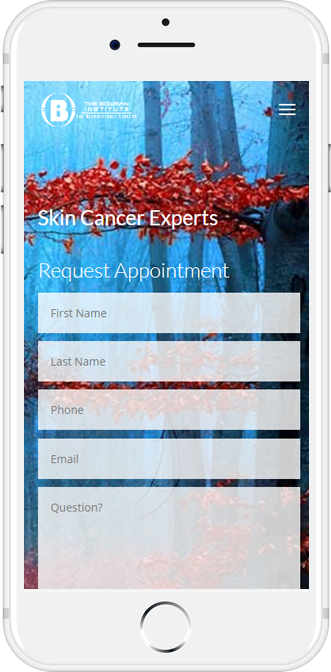 The Bowman Institute's Challenge
The Bowman Institute had never marketed before. They had dedicated their focus to providing the highest quality care to the patients who came to them for Mohs reconstructive surgery. 
The team at The Bowman Institute knew they needed to make some changes to remain competitive in the Tampa Bay market. They wanted to deepen the existing relationships they had with referring providers and develop new ones. They also wanted to develop brand recognition as the area's leading Mohs surgery center. Lastly, they wanted to connect with existing and potential patients throughout the community.
Once we understood the vision and goals of The Bowman Institute, we developed a strategic plan that included a variety of tactics. Once implemented, The Bowman Institute realized significant growth and improved brand recognition. Today, they are the leading provider of Mohs surgery in the Tampa Bay market.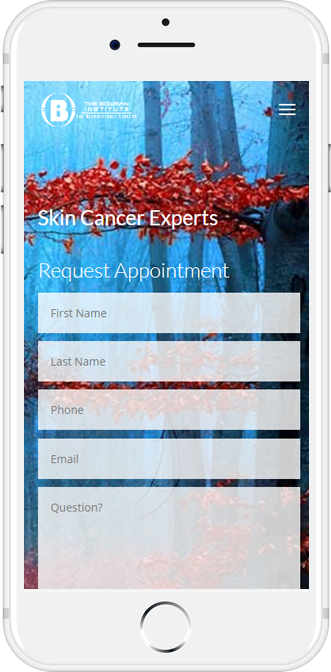 After educating on the importance of responsive design, we began a wireframe process to ensure we would create a design that would not only be visually appealing, it would last. Because their current website wasn't working, we decided to design a one-page "splash" website. This allowed The Bowman Institute to share basic information on their practice and ensured they did not lose leads and potential patients during the design process.
Many custom elements were added into The Bowman Institute website design. The end result was a website that is attractive, easy to navigate and educate.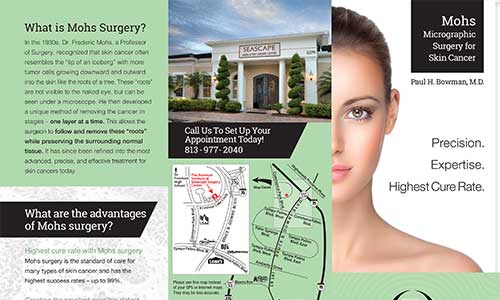 Great copy and a beautiful brochure served to not only increase knowledge and understanding among referring physicians, it also helped educate patients on the options available at The Bowman Institute.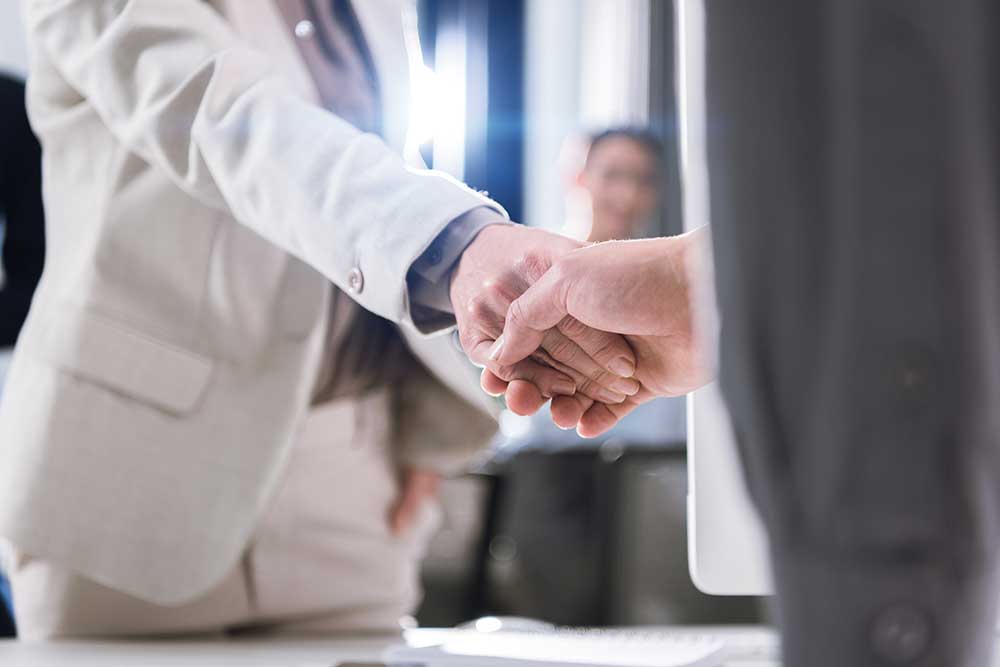 Building upon existing relationships with referring providers, a MindStream Creative physician liaison was assigned to The Bowman Institute. The goal was to grow referrals from into the practice. The outcome was over 35% growth in just three months. 
To build community awareness, MindStream Creative researched and negotiated advertising in local publications. In addition, we developed a series of ads to educate on the importance of knowing your options when it comes to skin cancer surgery.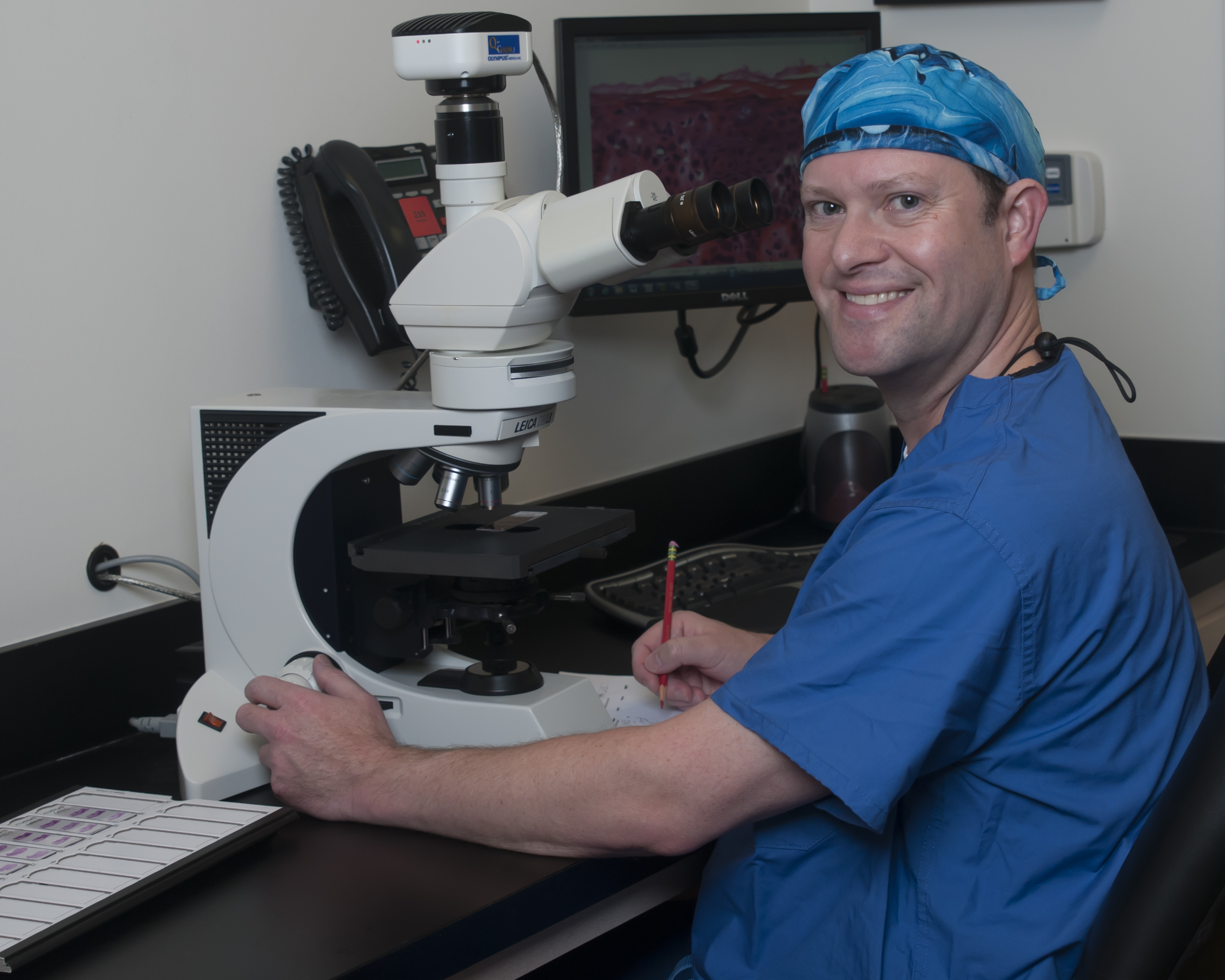 What our client has to say...
"For years, we were reluctant to formally market our traditional insurance based practice as we didn't want the commercialized feel of "selling" our services.  After interviewing multiple advertising groups and individuals to investigate this, however, MindStream Creative stood out as a refreshing alternative right from the start.  While they also offer all the conventional marketing options, what really impressed us was their very personalized approach to growing our practice.  From producing several high quality, eye-catching brochures, to interviewing, hiring, and managing experienced physician liaisons for us, they truly "went the extra mile." From a business standpoint, they are honest, reliable, and easy to work with.  From a marketing standpoint, they do more than just increasing your "numbers" – they build relationships.  They manage reputation. MindStream Creative invested the time and effort to really understand our company's culture and mission, and therefore are able to represent our interests well."
-Paul Bowman, MD, Owner and Surgeon
If you're ready to learn more, fill out this form and receive a complimentary 30-minute marketing consultation.
541-604-7014