Portfolio
We're proud of the work we've done for clients. Here's a small sampling of how we have helped businesses like yours grow.
Amani Medical Spa
Website Design • Content Marketing • SEO
Tampa, Florida has many medical spas offering the latest advancements in aesthetic services, so competition is fierce. The owners of Amani Med Spa sought to improve their position in the medical spa market by building a new website that was easy to update, captured the attention of potential customers and was full of great content. 
Once the new website was launched, we moved onto SEO and content marketing. As part of the campaigns, new blogs and website pages were researched and written each month to attract, engage and inform. 
The result: Consistent top ranking for every keyword targeted. In addition, they now rank on the first page of results for similar keywords bringing in an even greater number of web traffic, resulting in new customers.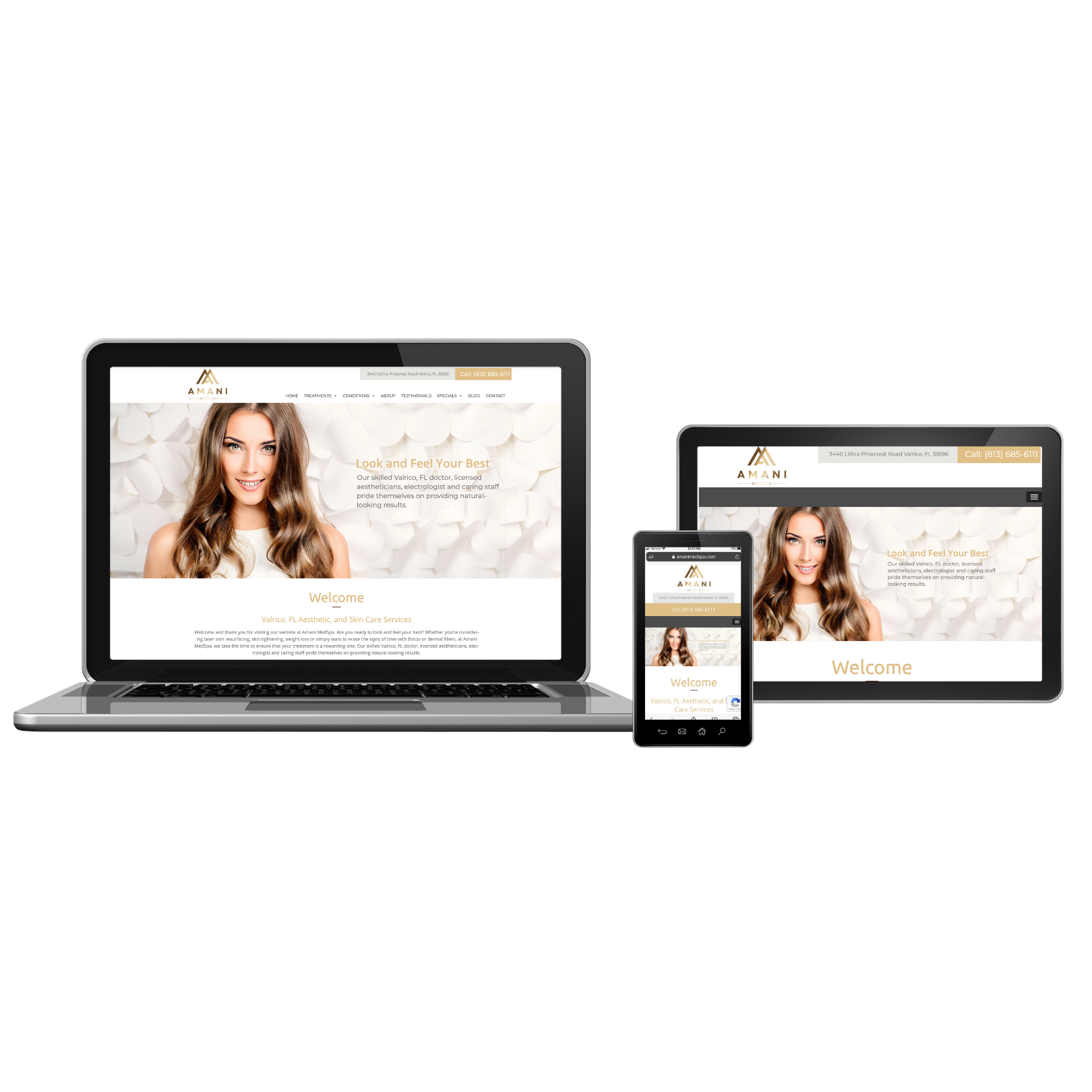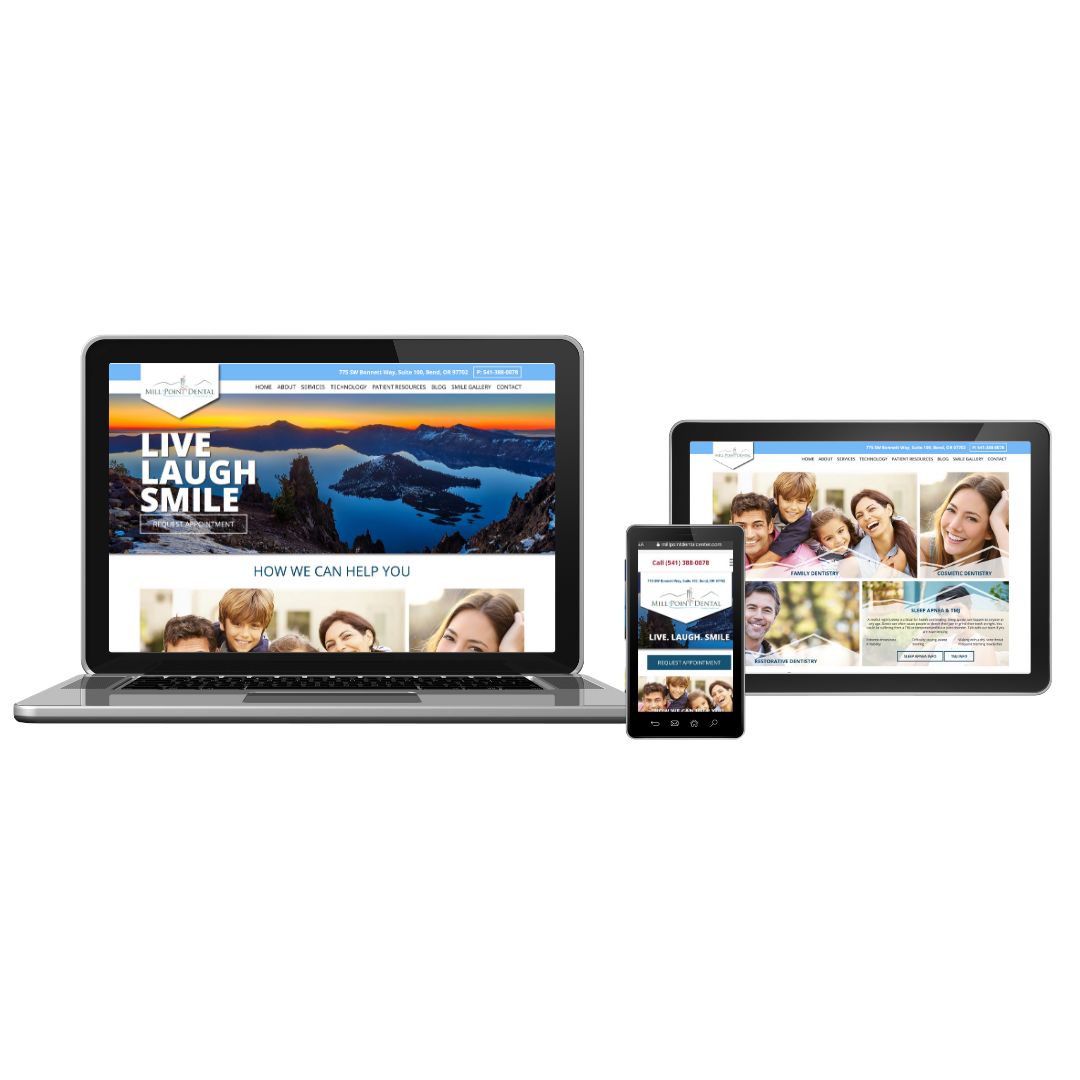 Mill Point Dental
Website Design • SEO • Social Media Marketing
With energy and excitement for the field of dentistry, the owners of Mill Point Dental sought to strengthen their position as the leader in family dentistry in Bend, Oregon. 
They hired MindStream Creative to first build a website that was not only aesthetically pleasing but also intuitive in design.
Improving their rank on search engines was another goal for the folks at Mill Point Dental, so after launching their website we began a comprehensive SEO campaign to target specific keywords.
Lastly, they wanted to reach and connect with existing and new patients as well as prospects through social media marketing.
The result: over 100% increase in new fans, 254% increase in engagements and 150% increase in post clicks in just the first month! 
Step & Spine Physical Therapy
Website Design • SEO • Social Media Marketing • PR • Content Marketing • Physician Liaison
Step & Spine Physical Therapy (SSPT) is one of Central Oregon's most trusted names when it comes to physical therapy. With three locations in Bend, Redmond, and Sisters, they have built a business that personifies love. 
Prior to hiring MindStream Creative, SSPT had an in-house marketing manager. They wanted someone who could design and develop a brand that is recognizable and well-received by the community. A core goal was to improve education so patients could make more informed decisions about their care.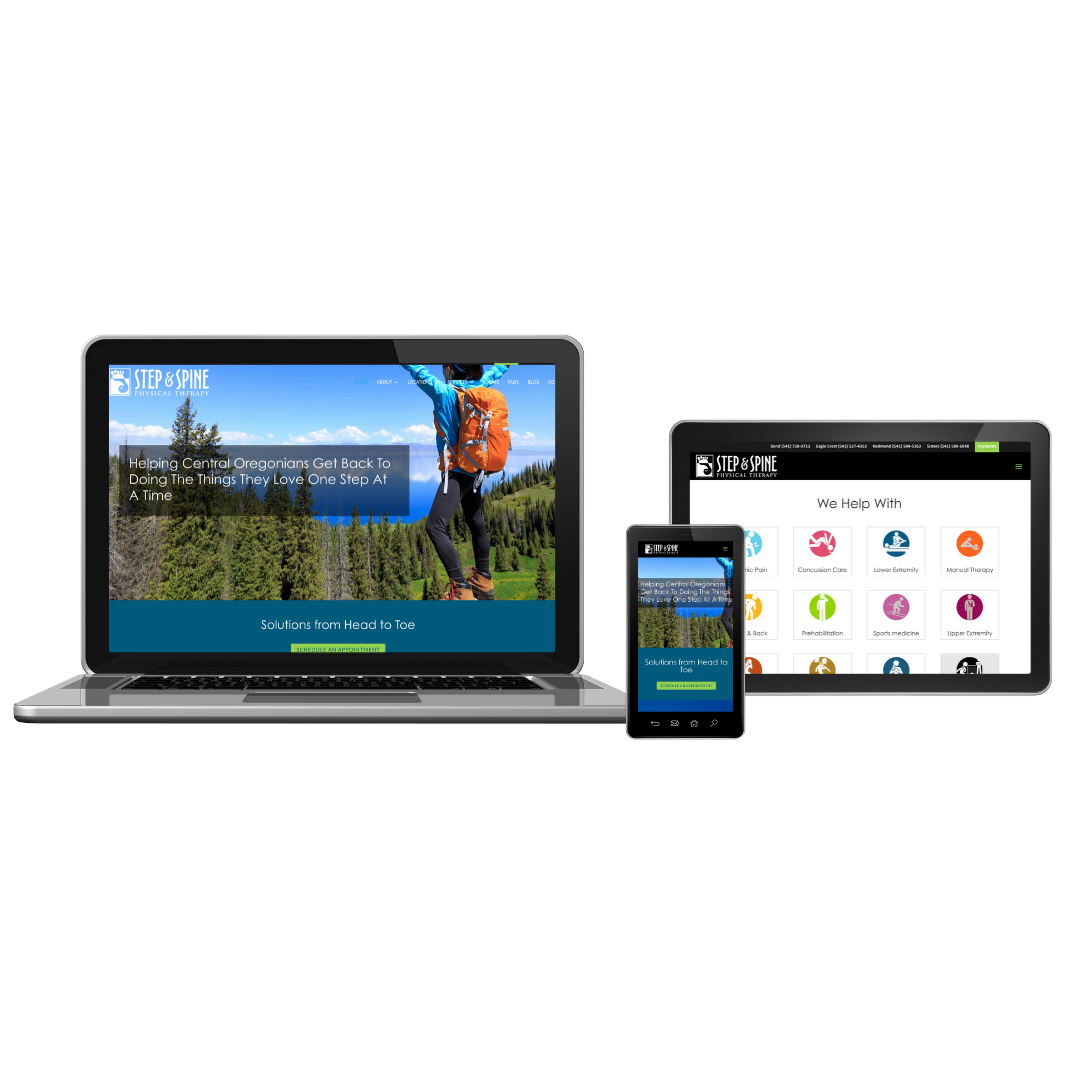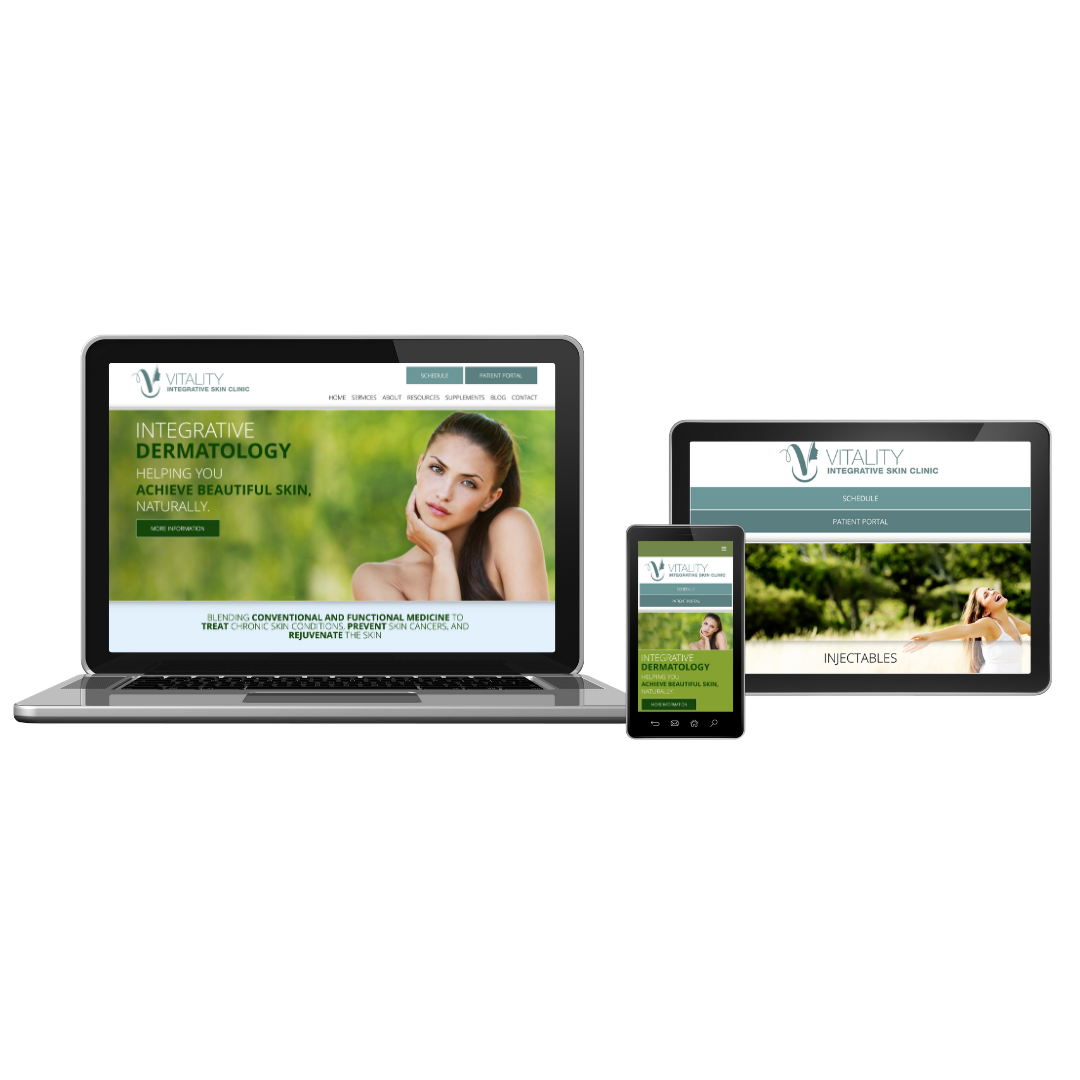 Vitality Integrative Skin Clinic
Website Design • SEO
The owner of Vitality Integrative Skin Clinic wanted a website that was not only attractive, but shared information in an intuitive and functional format. She also wanted to be able to easily make updates and changes to the site as needed. We built her a website that was not functional, but beautiful too. 
New website copy helped advance her positioning on search engines for the unique services she offered in Bend, Oregon. Once the site was launched we moved to an SEO campaign that targeted highly competitive keywords in an oversaturated market.
The result: stay tuned, we just launched! 
Wholistic Pediatrics and Family Care
Website Design • SEO • PR • Content Marketing • Social Media Marketing
Wholistic Pediatrics and Family care is one of the Tampa Bay areas most trusted facilities for holistic pediatric and adult medicine. They came to MindStream Creative with the desire to grow both their current business and a new one they were developing.
The first step was to become thoroughly familiar with the goals and vision for the new division. Then the MindStream Creative team conducted extensive research into their identity and developed the name, Wholistic ReLeaf. As the state's leading expert in pediatric medical cannabis, we were able to generate extensive media, group and community attention by sharing this remarkable difference throughout Central Florida.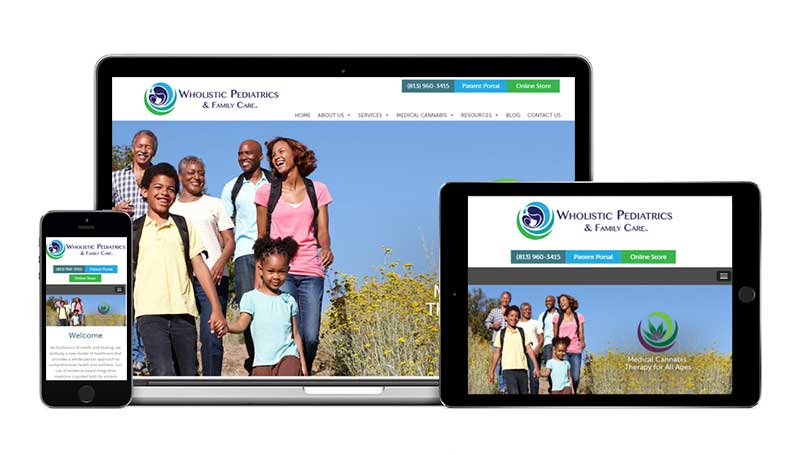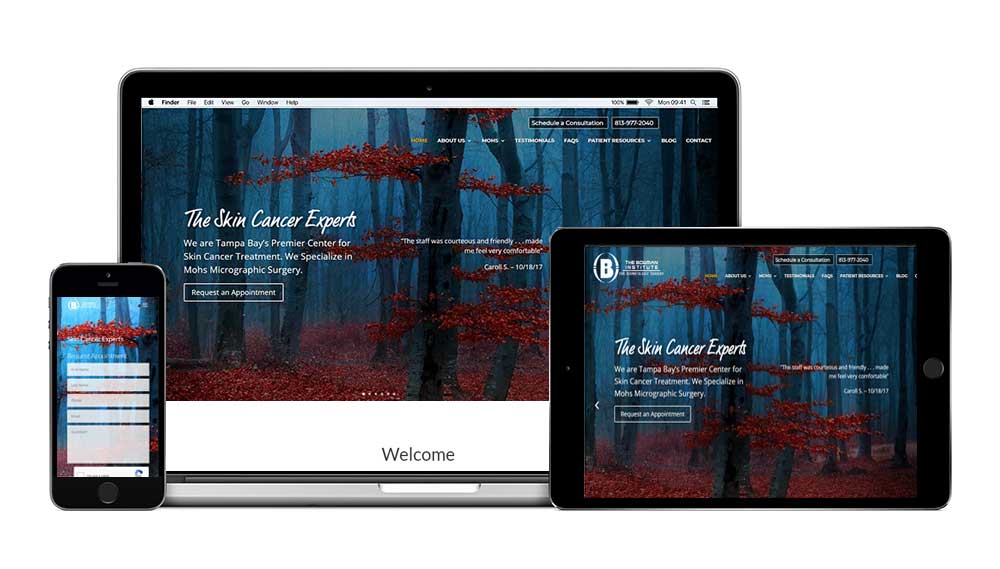 The Bowman Institute
Website Design • Branding • Physician Liaison
Dr. Bowman of The Bowman Institute knew it was time to begin marketing his growing Mohs surgery practice. He successfully built a name for delivering the highest quality of care and service to patients who needed skin cancer removal, but wanted to take his practice to the next level. 
MindStream Creative first and foremost built an extensive physician referral program with area providers. Through these efforts, referrals that came into The Bowman Institute grew by over 35% in just three short months. Part of this effort included responsive website design, brochure copywriting and design, as well as the creation of other marketing materials. We later developed a series of ads that were used in targeted areas positioning The Bowman Institute as the area's leader in Mohs reconstructive surgery.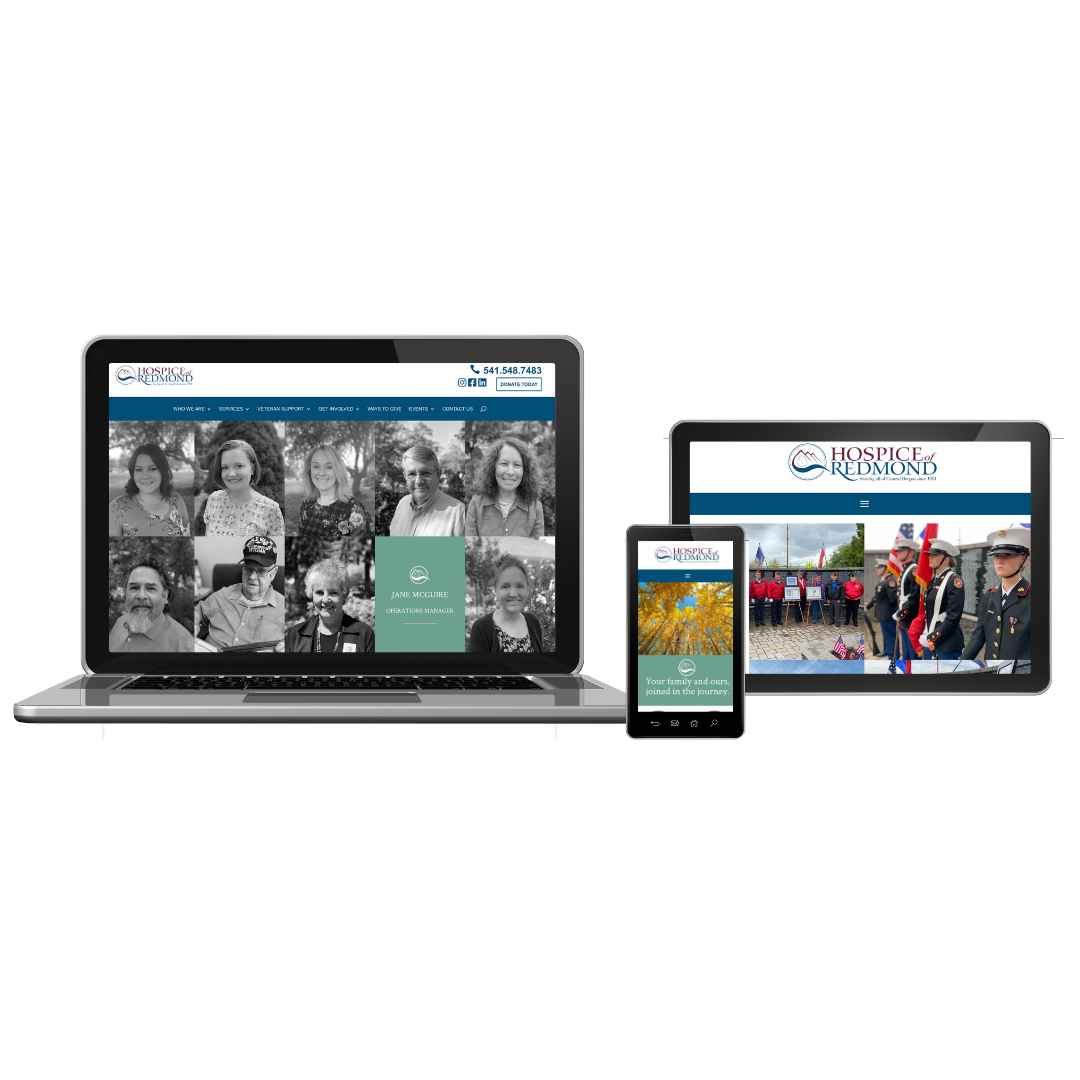 Hospice of Redmond
Website Design • SEO • Branding
With a new marketing team in place, Hospice of Redmond wanted to make some big changes to its brand and website to build community interest and generate better awareness of the services offered. They desired a bold, new look that was unique, showcased their love for patients, and highlighted their geographic location (Central Oregon). They also wanted a website that ranked well on search engines, had an intuitive design, great content and appropriate call to actions. 
After fully understanding the goals and needs of Hospice of Redmond, MindStream Creative graphic and web design teams developed a brand that encapsulates the Hospice of Redmond difference. Once approved, we moved to create a website that exceeded their goals and within days, their new website was on the first page of Google through our SEO services. 
The Result: First page ranking for all targeted keywords within the first week of launching SEO and consistent top ranking thereafter! 
If you're ready to learn more, fill out this form and receive a complimentary 30-minute marketing consultation.
541-604-7014