Sami Harris
Social Media Manager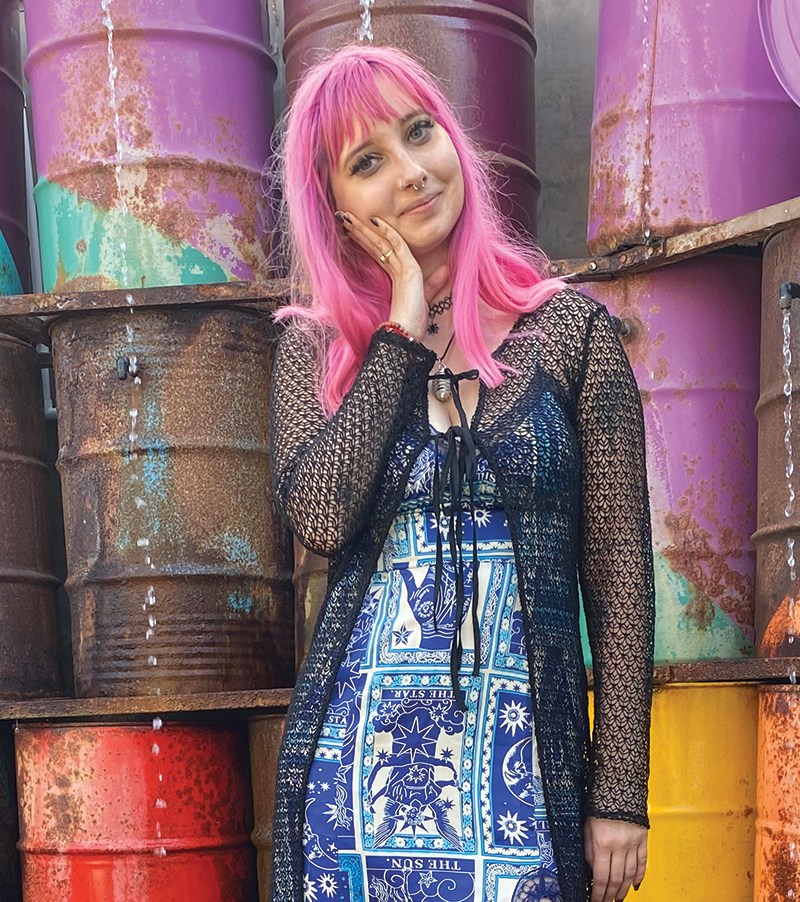 Sami Harris is a Los Angeles area-based writer, social media expert, and interdisciplinary artist with a passion for storytelling, content creation, and the Oxford comma. She is thrilled to be a part of the Mindstream Creative team as the company's marketing manager and brings her love for the discipline and years of experience in the industry into her role.
In Sami's time spent working as a social media manager and content creation specialist, she has worked with high-level clients such as Nordstrom, Warner Music Group, Donut Friend, and Consequence of Sound, as well as small businesses and marketing agencies. Sami has also managed her own lifestyle blog since 2011 and brings to the table a unique perspective, having seen the social media and marketing industry from the position of both an influencer and a marketing manager. Her innovative approach and creative, out-of-the-box ways of thinking are what allow her to stand out and succeed as a social media consultant and marketing manager. Sami is a balance between a free spirit and a hard worker who is always looking to go above and beyond for her clients and create refreshing and unique marketing strategies for them to guarantee optimal results.
Sami has studied Journalism with a minor in Women's Studies at both Fullerton College and California State University Fullerton, in addition to being a graduate of the prestigious Orange County School of the Arts's Creative Writing Conservatory. She hopes to attend grad school in the near future in order to earn her MFA and write her first book. In addition to this, Sami also dreams of one day running her own social media and marketing agency dedicated exclusively to promoting up-and-coming musicians.
In her free time, Sami can be found at concerts, writing for a variety of zines and publications, cooking new vegan recipes, thrifting, or spending time with her kitten, Phoebe. While writing is her primary passion and strong suit, Sami also enjoys anything and everything having to do with music and is currently working on a few songs of her own. She also loves to spend time with her friends and family in her native area of Los Angeles.
If you're ready to learn more, fill out this form and receive a complimentary 30-minute marketing consultation.
541-604-7014